Services
Grid Solar
Northern Solar Pty Ltd is your local Murwillumbah solar installer. We ensure that our customers are well informed by providing comprehensive, transparent, and easy to understand advice to local residents and surrounding areas. Northern Solar customers often express to us that our professional expertise around solar products, design, installation, government rebates and maintenance has made their decision to invest in solar power easy and hassle free.
In particular they found our guide on how to avoid the pitfalls of purchasing solar extremely informative. After all there are many solar power companies, some of which are focussed on offering cheap, poor quality products and little customer focus or service. Northern Solar is proud to say that we do not employ aggressive sales tactics and always stress the importance of being informed before investing. Our customer focussed approach has seen us included as the local Murwillumbah solar installer for the national Power Partners Network. This gives our customers nationwide support with Australia's largest solar power consultancy, sales and services network. Call today to speak with your local Murwillumbah solar installer, Northern Solar!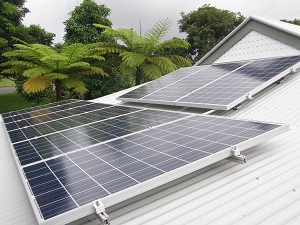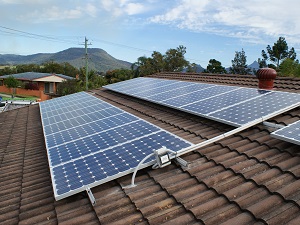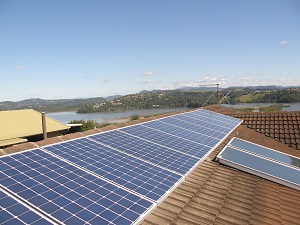 A hybrid solar system combines the best of both worlds combining the convenience of a grid connected system, (including the ability to earn Feed-in Tariff credits), with the security of having battery backup. This delivers the additional benefit of allowing you to store the electricity that your solar power system generates throughout the day in batteries, so that you may use this stored electricity at a later time such as night times, delivering even greater electricity cost savings and personal control.
The rising costs of electricity have meant that operating a business has become increasingly expensive. Now more than ever it is important for business owners to maintain their competitive advantage in the marketplace, by reducing their costs where ever possible. Northern Solar Pty Ltd has helped many Tweed Coast businesses to significantly reduce their electricity costs through solar power.
Solar & Energy Finance is a highly specialised, experienced finance service dedicated solely to providing finance solutions to residential and commercial customers, solar installers and the energy sector.
They provide flexible and transparent solutions for residential or commercial solar & energy installations right across Australia, including PV solar, batteries, storage, LED lighting, power factor correction, air conditioning, electrical, refrigeration, pumps, irrigation, fire systems and much more!
Northern Solar Pty Ltd, Your local, Grid Solar and Hybrid / Self-use solar power specialists providing
Licensed Electricians in NSW & QLD.

Clean energy Council national accredited designers and installers.

Design of all grid and hybrid / Self-use solar systems.

Installation of all grid and hybrid / Self-use solar systems

Battery Back Up Solar Power

Electrical design.

Electrical installation.

Energy management solutions

Solar maintenance program to maximise your return on investment

Switch board, mains and inverter upgrades.

Solar panel additions, replacement and upgrades.
Northern Solar Pty Ltd is one of few Murwillumbah solar installers that offers a customer satisfaction guarantee!! To provide excellent customer focussed solar solutions, we offer professional obligation free advice and commitment to reliability and job satisfaction. We guarantee our services will be of the highest quality possible, if you're not 100% satisfied with our work we will fix it for free!!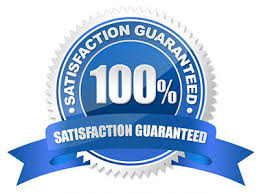 Call Northern Solar today, your local Murwillumbah solar installer!