Products
Northern Solar Pty Ltd only supplies and installs quality products so you can be assured that your system will deliver maximum cost savings year after year. Tweed Valley solar power customers enjoy a bright and sunny climate, making it the ideal place to benefit from the cost savings that solar power systems can deliver. Northern Solar Pty Ltd is committed to supplying and installing Tweed Valley solar power customers with only high quality solar panels and inverters.
SMA Sunnyboy Inverters represent the pinnacle of quality and reliability in German inverters today.
For Tweed Valley solar power users that want more self-use, the Selectronics SP Pro series of inverters put the control in your hands & your power bill in its place. All of these inverters deliver a high level of performance and durability. Northern Solar uses quality mounting systems, made to withstand the rigours of the Aussie outdoors. They are both durable and reliable & meet all requirements of AS/NZS Standards Australia.
Residential (Single Phase) Solar Inverters
Sunnyboy SMA Inverters

The Sunny Boy is the ideal solution, especially for demanding PV arrays and partially shaded systems. Enjoy cutting-edge technology that sets the standard.

Intelligent controls offer advantages in every situation: Thanks to its integrated grid management functions, the new Sunny Boy with Reactive Power Control offers universal deployment options and contributes to grid support.

Available in 1.6kw, 2.5kw, 3.0kw, 4.0kw & 5.0kw

The SP PRO Series II has been expanded to include the SP PRO GO Series designed specifically for Solar Hybrid (grid connect) applications.

Add the versatility of energy storage to your Grid Connect solution using the SP PRO as a low voltage grid feeding inverter that puts you in control of your grid system.

Drawing on our inverter experience since 1981, the SP PRO contains features not found in other inverters. With highly accurate thermal power management and high speed digital signal processing, the SP PRO sets new standards for reliability, power density and flexibility.

Available in 3kw, 4kw & 5kw




Sungrow

SG3K / 3K6 / 4K6 / 5KTL-D

All SunGrow units offer outstanding quality and high efficiency ratings. With optimized components and striking, robust design, SunGrow inverters are constructed to withstand Australian conditions.

Sungrow Hybrid Inverter

In many countries, with the rising popularity of solar energy and its essential PV systems, the feed-in tariffs of PV power have dropped considerably.

For customers to store the PV generated electricity when it's abundant, then utilise the stored power during the peak electricity tariff they must use a hybrid inverter.

The Sungrow hybrid inverter significantly increase the self-consumption of PV power. On the other hand, the utility grid will be more stable and reliable with less PV power feeding in. In addition, the SH5K hybrid inverter can also be utilised as a part of the "zero-export" system and power distribution network storage system.

Data Sheets - Download Here

Commercial (Three Phase) Solar Inverters

SMA Sunnyboy TriPower

With the addition of the new 10 kVA and 12 kVA* versions to the portfolio, the Sunny Tripower product range covers a broad spectrum of applications. Users benefit from numerous tried-and-tested product features. Highly flexible with its proven Optiflex technology and asymmetrical multistring, it delivers maximum yields with a top efficiency rating and OptiTrac Global Peak. In addition to Bluetooth communication, it also comes standard with a direct Sunny Portal connection via SMA Webconnect. Other standard features include integrated grid management functions, reactive power supply and suitability for operation with a 30 mA RCD. In summary, when it comes to system design in the 5 to 12 kW power classes, the Sunny Tripower is the optimum product solution.

ABB Trio

The compact, transformerless TRIOs are the latest products in the family for their performance, ease of use and installation, monitoring and control.

The topology of the TRIO-20.0/27.6 inverters has been redesigned to ensure that the TRIO-5.8/7.5/8.5 models also enjoy high conversion efficiency across a wide range of input voltages, and the double MPPT gives maximum installation flexibility for an optimal energy production (TRIO-7.5/8.5 models). The new generation inverters can integrate power control, monitoring functionalities, and environmental sensor inputs, all without requiring external components. A compact expansion card gives access to the Ethernet datalogger, which allows parameters to be monitored both locally (with the integrated webserver) or remotely (via Aurora Vision), via a LAN connection.
Tweed Valley Solar Power Products - Panels
CNPV solar panels are designed to withstand the rigors of mother nature. Trina solar panels are Australia's No. 1 Panel and Suntech panels are of the highest quality with dynamic module design. All of our products offer Tweed Heads solar power customers great value for money.
Suntech 270W

World's No.1 manufacturer of crystalline silicon photovoltaic solar panels

Rigorous quality control meeting the highest international standards

Guaranteed positive power tolerances on all solar panels ensures power output reliability

Excellent performance even on cloudy days

Phono Solar 255w - 270W

Why is Phone Solar the Engineers Choice?

- Industry Leading Bill of Material (BOM

- Top Performer in Independent Batch Testing

- Excellent Performance in Australia's Toughest Conditions

- Higher Quality Means Less Failures and More Production

Tweed Valley Solar Power Products - Battery Solutions

LG Chem Solar Battery

The LG Chem is a Residential Energy Storage Unit (RESU) featuring a lithium ion battery with integrated battery management system.

The battery is able to tie in with a grid connect solar system to increase self-consumption and savings. An inverter is also required. The battery pack can also be utilised in an off-grid situation.

The LG Chem has a ten year warranty to prove the point. It can be cycled (discharged and re-charged) 6000 times. This is possibly the best value battery on the current market.

The battery pack is big enough to offset the evening energy use of an average household. Smaller households could cover evening and early morning electricity needs.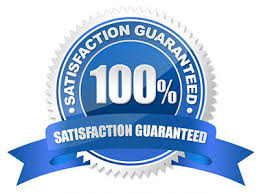 Energy Saving Products
LED Lighting
Standard Atom 9w Recessed LED Light $51

9W LED High Power Downlight with Flush Lens. Supplied with Dimmable LED driver complete with Flex and Plug.

Premium Atom 13w Recessed LED Light $55

This Atom Lighting White - Warm White (3000K) LED downlight is a complete kit and is ready to install.
It comes with it's own Dimmable LED Driver which can be hard wired directly to 240V power.

Boasting an impressive 825 lumen output it is an ideal replacement for existing halogen downlights.
Having a 90mm cut-out means it will easily fit existing downlight holes.
Unlike many cheap LED globes this unit will not only give you a stunning light output but it will be nice and even, thus ensuring no dark patches.

Watts Clever Easy-Off pack Remote Control power switches $40

Watts Clever standby control products are a simple way of managing your standby energy consumption.

It is now easy to ensure that your IT, AV equipment, lamps, and other appliances are fully turned off and not left switched on or in standby mode. All of us needlessly and unintentionally leave equipment on and these products help to reduce your energy costs and to save you money.

Easy-Off Remote Control Sockets allow you to turn off multiple sockets around the house with the press of a button. The sets are expandable and safe to use with a powerboard. They are great for controlling appliances that are plugged into hard to reach places such as microwaves, dishwashers and ovens.

Watts Clever Easy-Off Auto Power Board $60

- Automatically turns off equipment that is plugged into it when they're not being used
Tweed Heads solar power customers can increase their power savings even further by taking advantage of a Northern Solar power saving package.
NOTE: Surge Arrestor must be installed in Main Switchboard to claim product warranty. This is an additional cost which has not been included in the energy saver package.
Northern Solar, your local Tweed Valley solar power specialist!